Last week I took in my engagement ring for resizing. Today my fiancé picked it up. "They even polished it for free!" he told me happily. When I actually looked at the ring my heart sank. It's got a pearl in the centre (I know that's not ideal for an engagement ring, but the fiancé bought it as a surprise because he knew I loved it). I don't know how they polished it, but the pearl has these tiny little spots all over it, almost like they pricked it all over with the point of a pin.

I live in Montreal. He lives in Ottawa, which is where the ring was resized. He's visiting me for the weekend and I'm going to Ottawa on Monday, so I'll stop by then and see what they can do - if they can do anything for it. I'm really not impressed. This is a very important piece of jewelry for me, obviously. I've read up on pearl care and I've always been super careful with it - it's the last thing I put on in the morning and the first thing I take off at night and I don't wear it anytime I'm going to be using my hands a lot. I trusted professional jewelers with it and I get it back in this state?

I took some photos. They didn't turn out very well because my camera is crappy, but the damage is visible.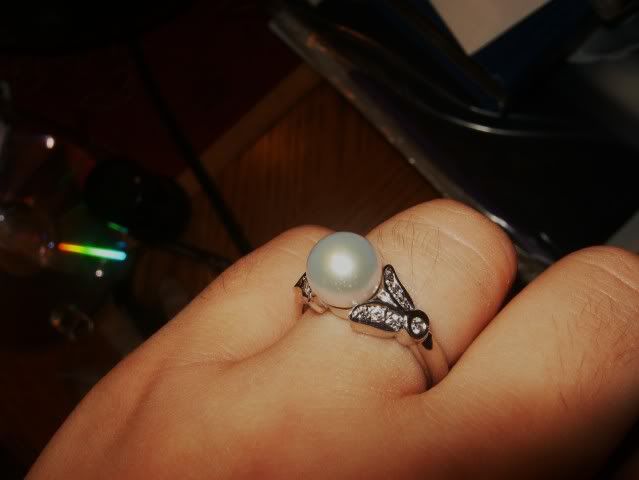 You can see all the tiny little spots under the spot where the light is reflected off the pearl.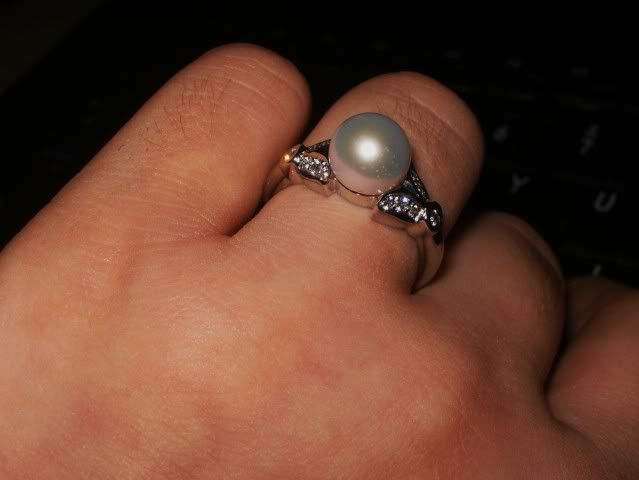 And to the side here.




Near the band, there...





I really hope they can (and will be willing to) do something to fix this >_>